LUXURY PLOTS, VILLAS & RESORTS
@ Affordable Price In & Around Chennai
We Deal With Residential Properties & Constructions In & Around Suburbs of Tamilnadu.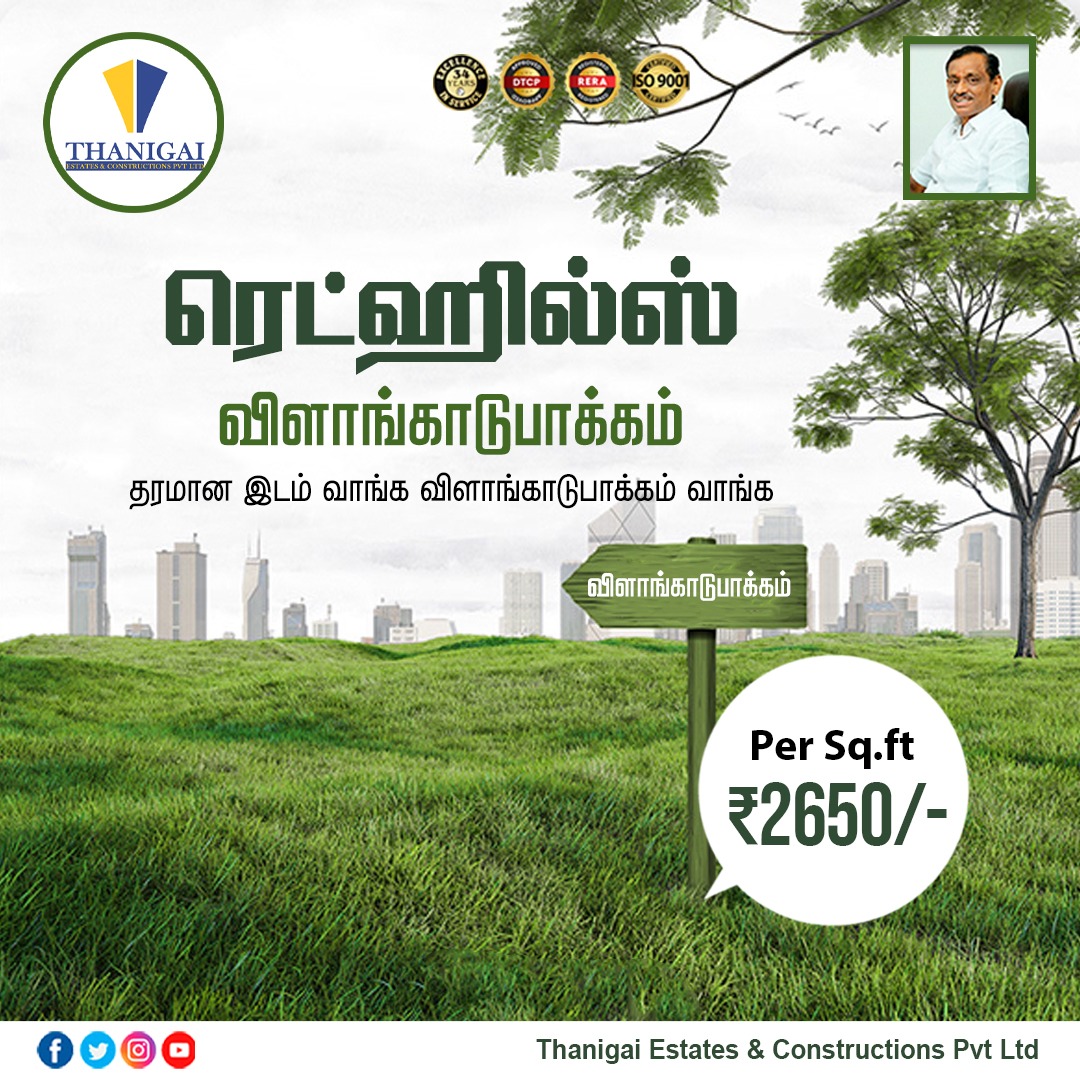 CMDA & RERA Approved
Per Sq.Ft : INR. 2650/-
Plots Area : 600 Sq.ft
Total Plots: 111
Location : Redhills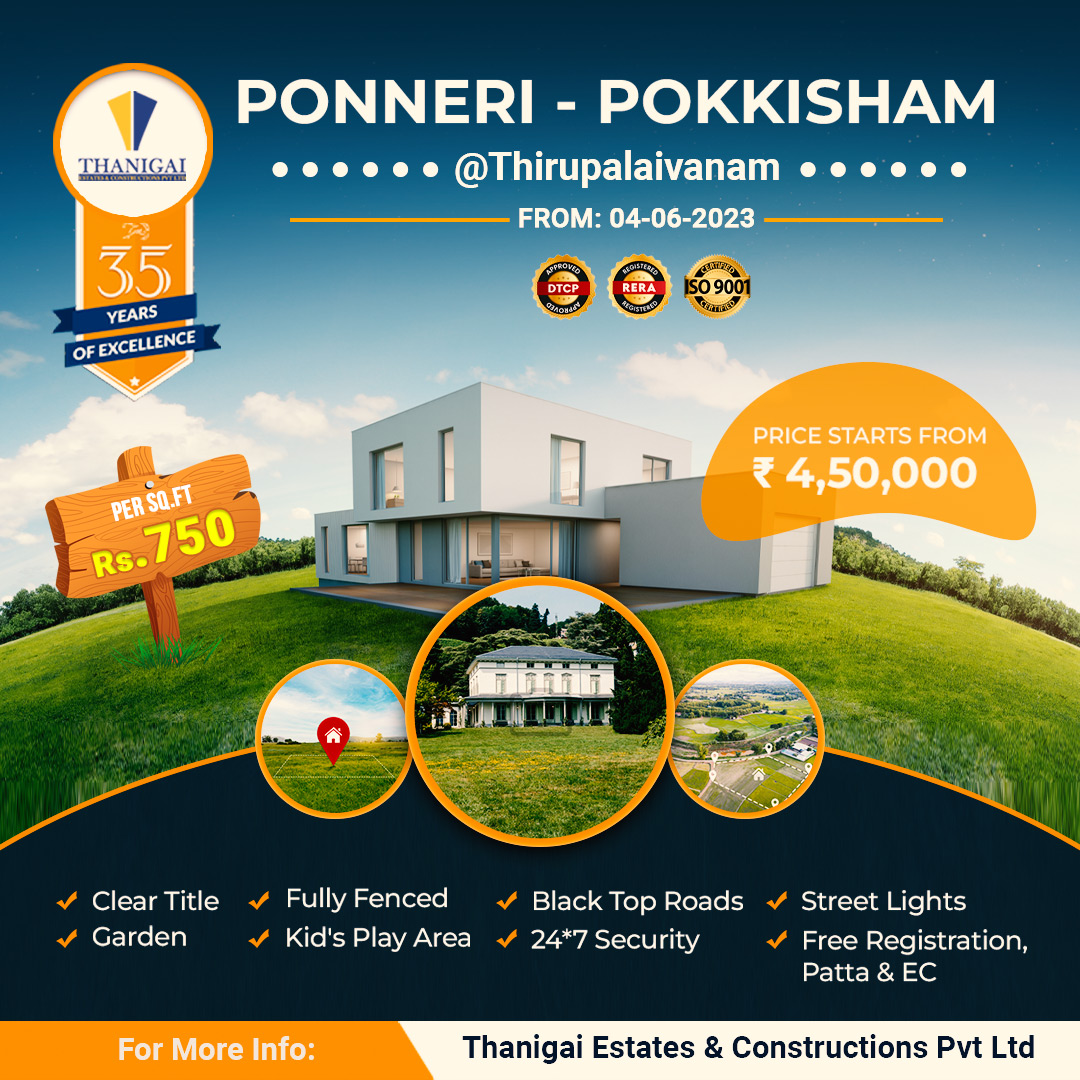 DTCP & RERA Approved
Per Sq.Ft : INR. 750/-
Plot Area : 600 Sq.ft
Total Plots: 191
Location : Thirupalaivanam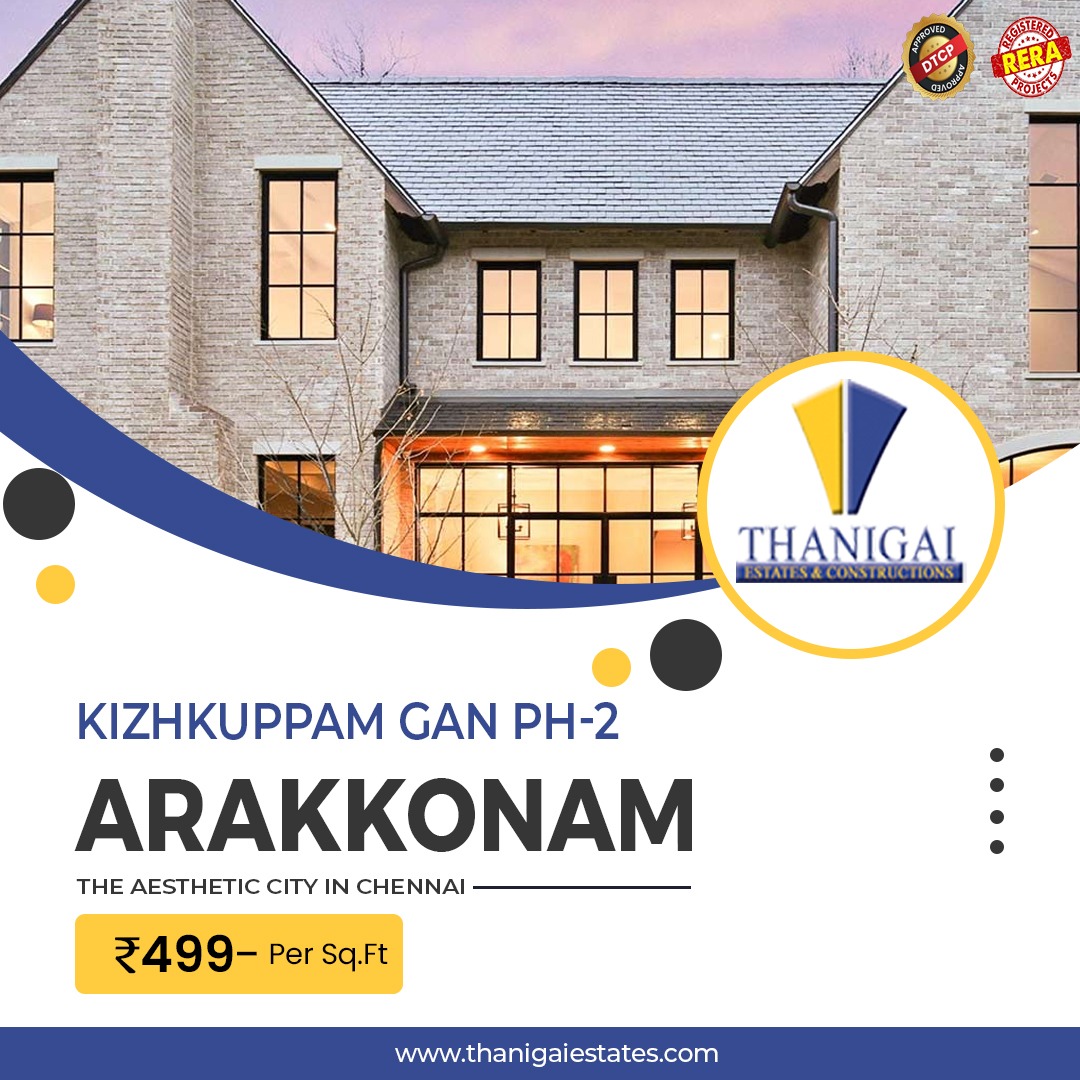 DTCP & RERA Approved
Per Sq.Ft : INR. 499/-
Plot Area : 600 Sq.ft
Total Plots: 87
Location : Arakkonam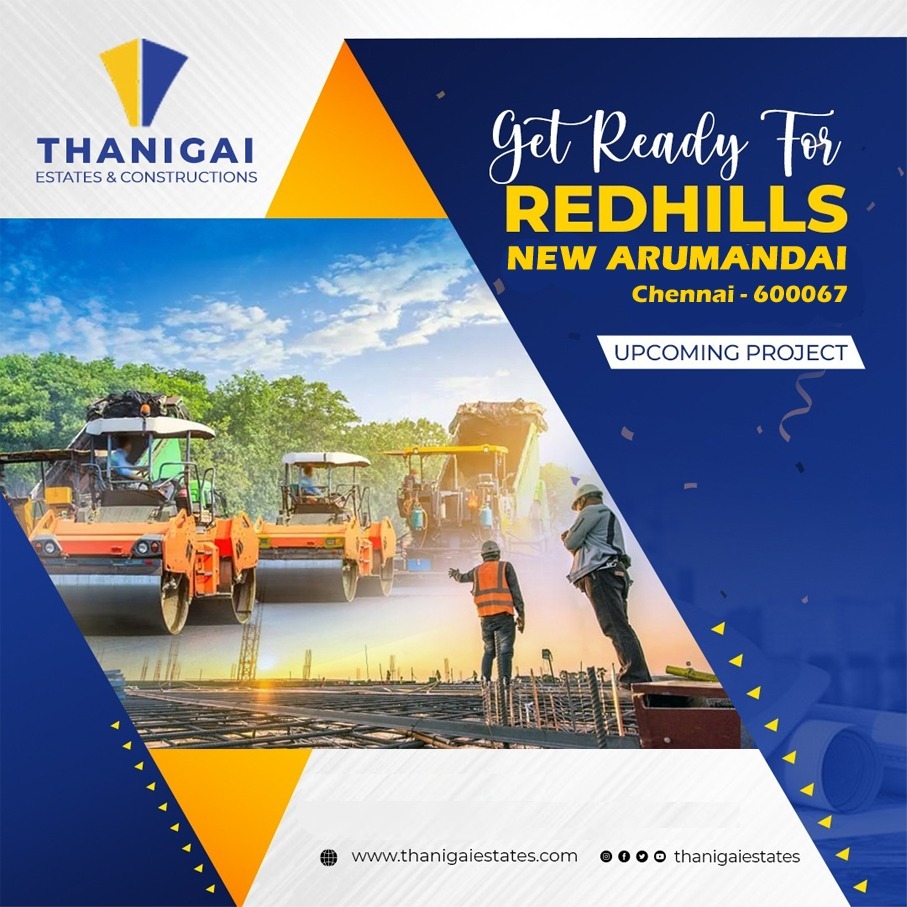 CMDA & RERA Approved
Per Sq.Ft : INR. 2196/-
Plot Area : 600 Sq.ft
Total Plots: 235
Location : Redhills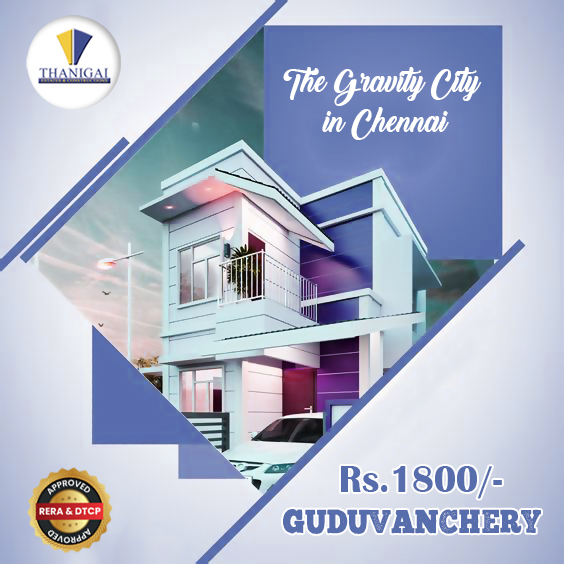 DTCP & RERA Approved
Per Sq.Ft : INR. 1800/-
Plot Area : 800 Sq.ft
Total Plots: 50
Location : Guduvanchery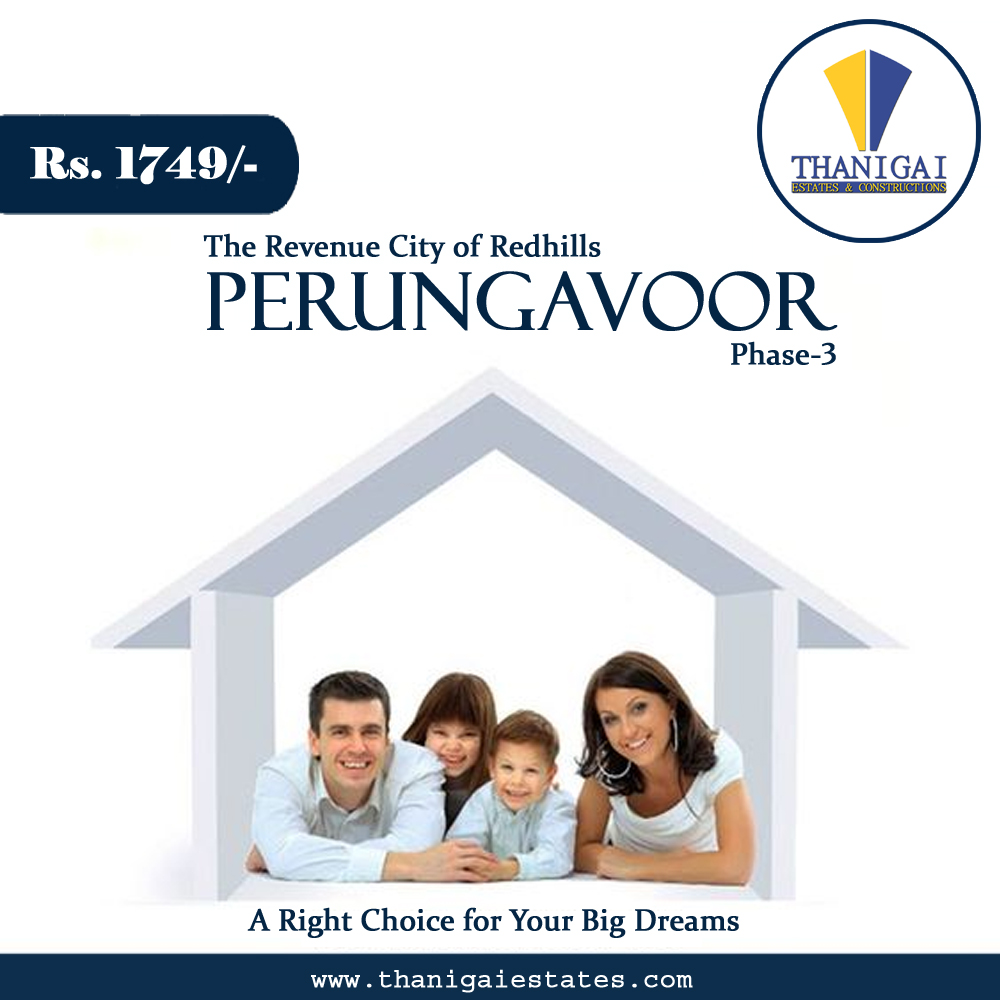 CMDA & RERA Approved
Per Sq.Ft : INR. 1749/-
Total Plots: 54
Plot Area : 600 Sq.ft
Location: Redhills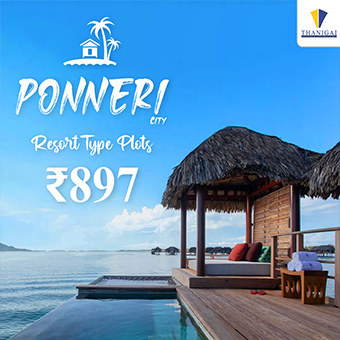 RERA, DTCP Approved
Per Sq.Ft : INR. 897/-
Total Plots: 200
Plot Area : 600 Sq.ft
Location: Ponneri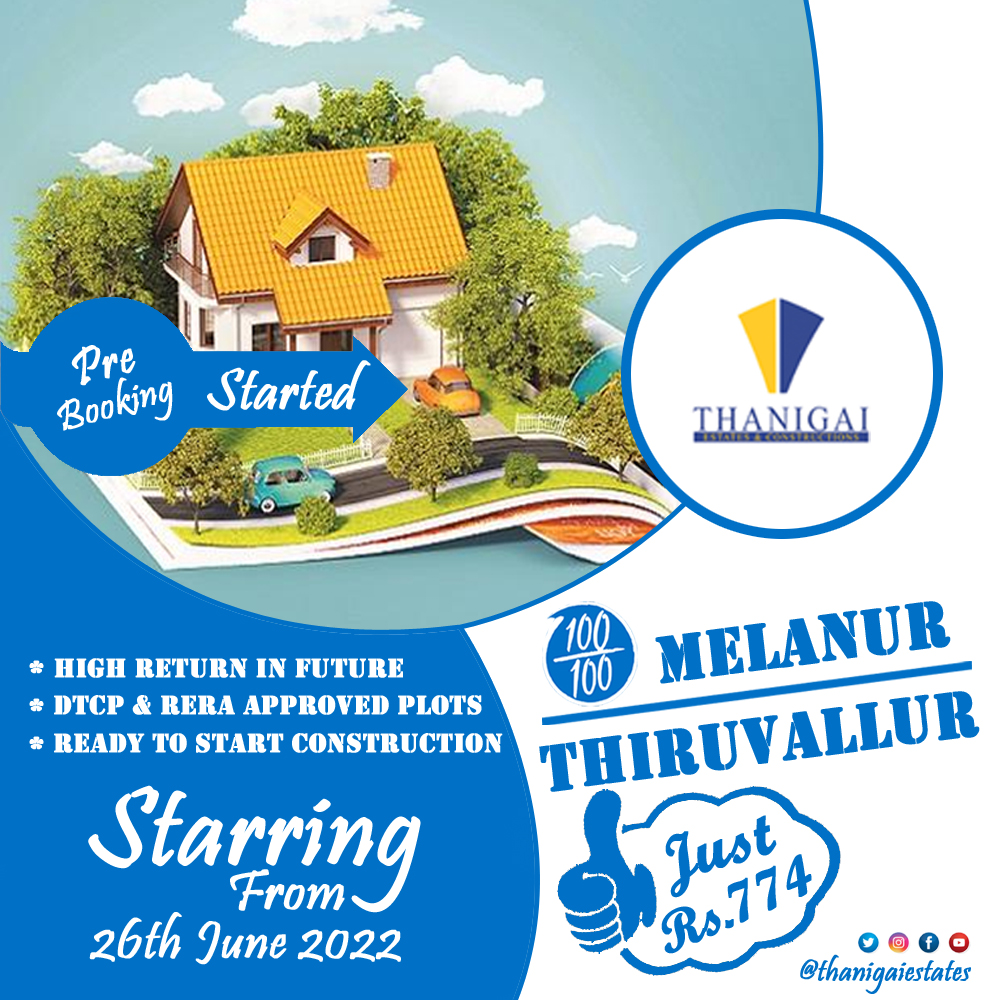 DTCP & RERA Approved
Per Sq.Ft : INR. 774/-
Plot Area : 600 Sq.ft
Total Plots: 250
Location : Thiruvallur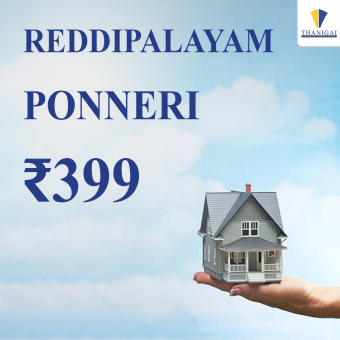 DTCP Approved
Per Sq.Ft : INR. 399/-
Plot Area : 600 Sq.ft
Total Plots: 201
Location : Ponneri
Dr. Lion MJF. S Killivalavan
Thanigai Estates And Constructions Pvt Ltd is ISO-9001:2015 Certified And Experienced In The Realty Sector In Past 33 Years. Has Now Upgraded Its Services Over A Wide Range Of Tamilnadu Housing Development After Relishing Three Decades Of Successful Entourage. This Successful Journey Has Witnessed Stupendous Encouragement To Peoples In And Around Chennai Tamilnadu With More Than 150 Realty Projects in The Name of "Gomathi Amman Nagar" And Sold More Than 5 Lakhs Government Approved Plots Since 1989. The Trust, Reliability, Customer Service, Affordable Pricing And Immediate Potential For Appreciation Of Our Site Made Us To Reach 60 Thousand Satisfied Customers And Such A Height In This Field And We Strive To Do The Same.
The Lifetime Achiever Award Winner, Realtor & Dr. Lion MJF. S Killivalavan The Founder & Chairman of Thanigai Estates And Constructions Pvt Ltd Secured A Significantly Successful Managing Career For Past Three Decades In Real Estate And Housing Development Since 1989. Dr. S Killivalavan, Was Born In An Agricultural Family And Has Came Up In Life By Hard Work , Dedication And Total Commitments. During Late 80's He Was Into Real Estate And In Early 90's Thanigai Was Established By Him.
Our Core Aim Is To Serve and meet Our Clients expectations With Dedication And Integrity for them to Build an Enduring Relationship With Thanigai Estates And Constructions Pvt Ltd.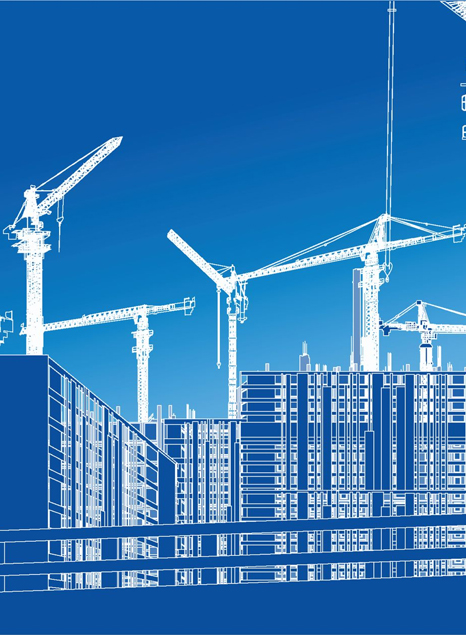 We Respond To Growing Needs Of Luxury And Quality Housing Needs In The City, So That We Grown To Be One Of The Leading Housing Constructor In Chennai In Past Two Decades. Quality Decides Our Reputation, We Take The Responsibility Of Your Luxury Home With Proper Science Of Dwelling (Vaastu Shastra) , Lifematic Housing Design, Impeccable Quality Materials.
Thanigai Constructions Accomplished Numerous Projects Successfully As The Company Is Backed By A Team Of Highly Qualified And Well-Acclaimed Architects, Civil Engineers, Site Engineers, Electrical Engineers, Supervisors Foremen, Laborers, Sub Contractors Duly Supported By Able Administrative Staff. The Highly Motivated Team And The Collective Commitment To Deliver High Quality Performance Ensure Timely Completion Of The Project While Delivering Value For Money.
To Earn Our Customers Loyalty, We Listen To Them, Anticipate Their Needs And Act To Create Value In Their Property Requirements.
Thanigai Welcomes Multiple Parties To Work Together And Combine Resources To Develop A Real Estate Project And Most Of Our Projects Are Financed And Developed As A Result Of Real Estate Joint Ventures. A Joint Venture (Jv) Is A Business Entity Created By Two Or More Parties, Generally Characterized By Shared Ownership, Shared Returns And Risks, And Shared Governance.
Thanigai Encourage Individuals For It's Business & Accessing Such Ventures For It's Inverstors & Utilizing It to Realty Projects In Crowdfunding. Crowdfunding is the use of small amounts of capital from a large number of individuals to finance a new business venture.
Read Latest Chennai Real Estate Development, Government News And Market Insights @Thanigai News.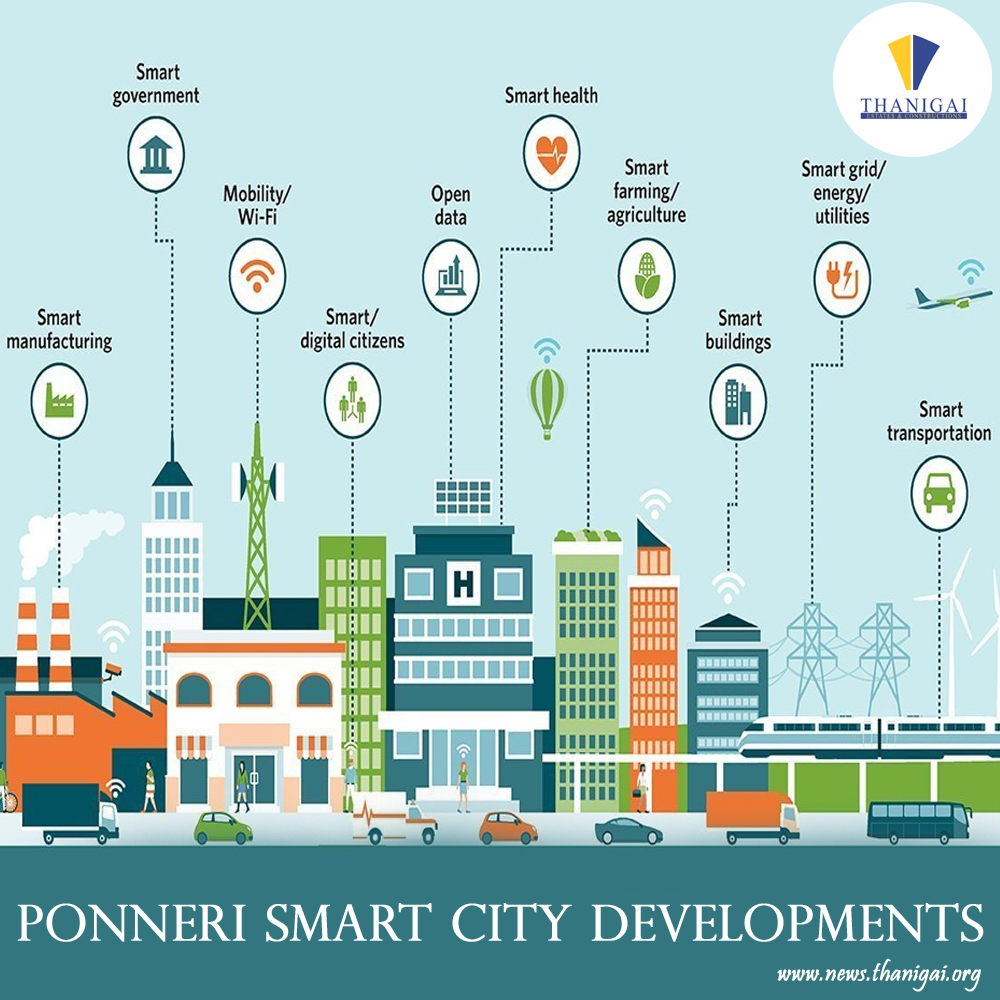 Now a days, prime land in Tamil Nadu is either already taken or too pricy to afford. This forces people to go for localities that are still developing as they try to buy their 'dream-land'.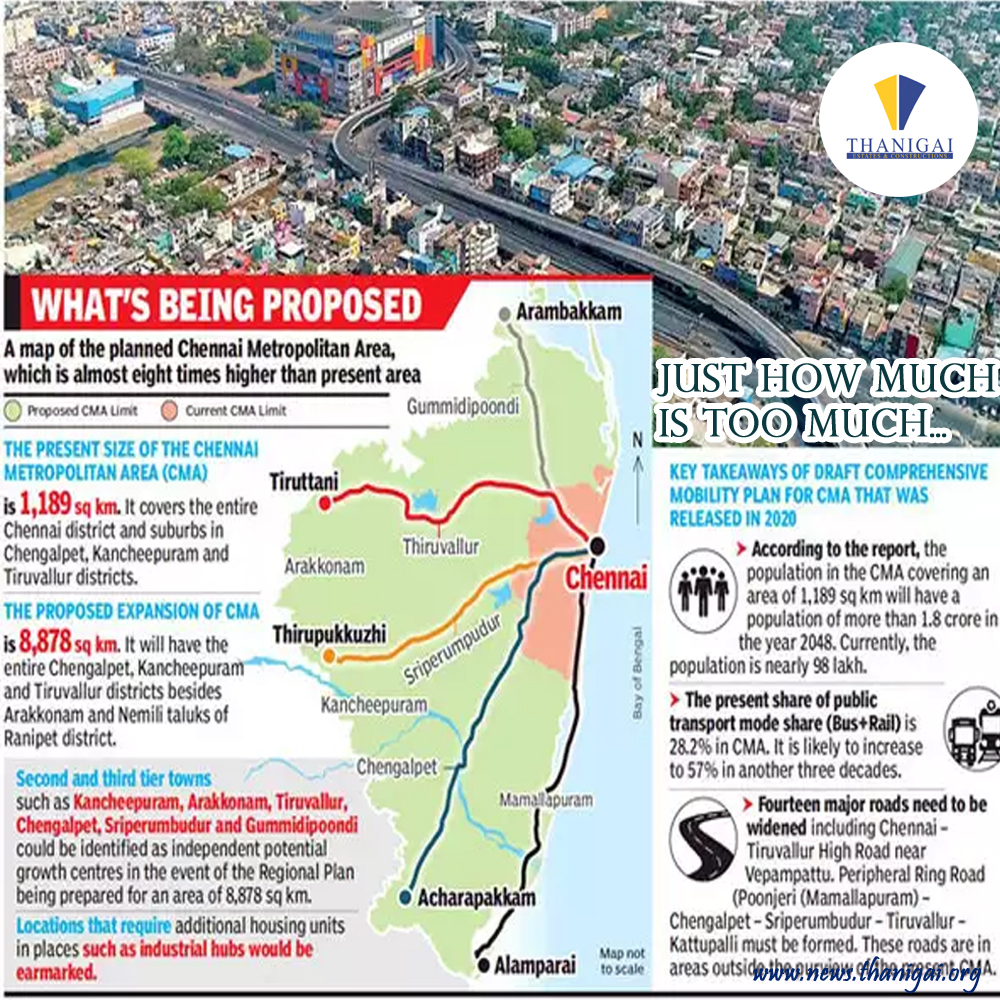 CMA covered 1189 sq km in 1975-2018. Now government proposed it be expanded nearly eight times to 8878 sq km by including the entire Chengalpet, Kancheepuram and Tiruvallur sections.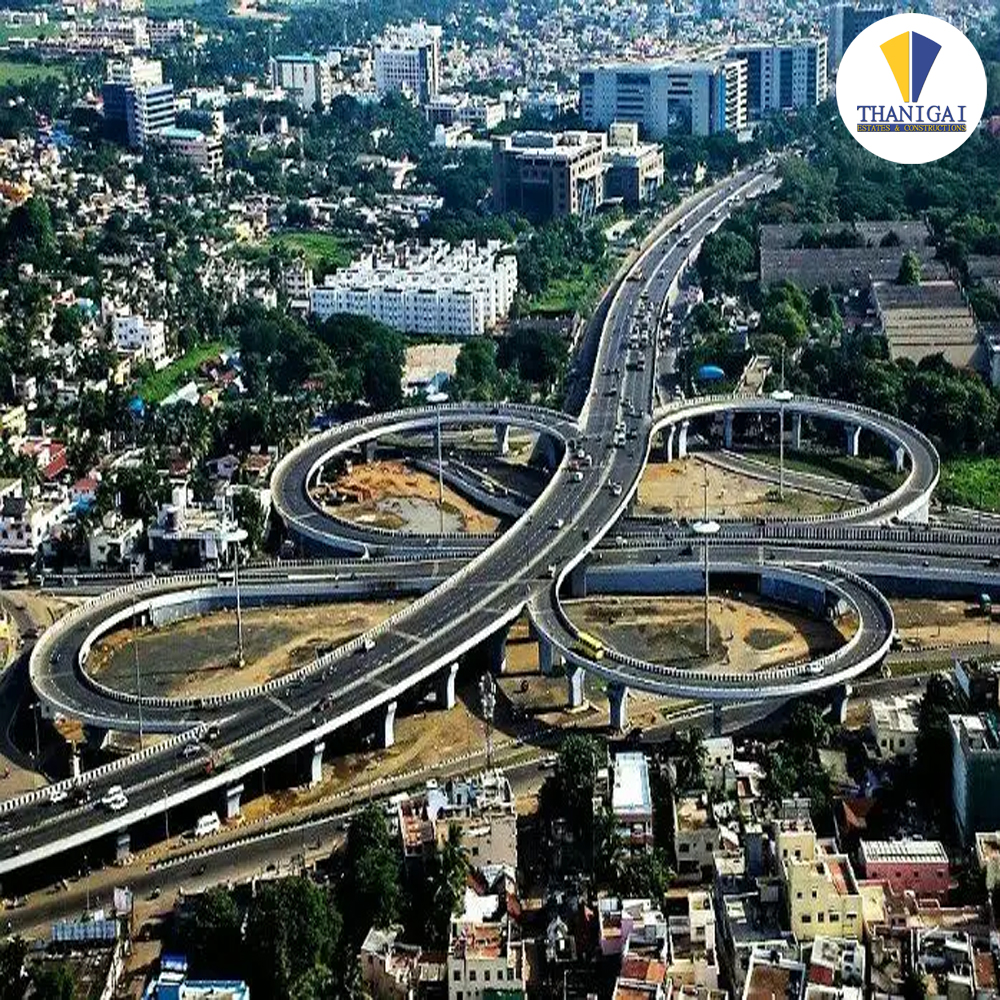 The CMA Covering 2,908 Sq.km in North Chennai. These include Kummidipoondi, Ponneri, Oothukottai, Tiruthani, Arakkonam, Thiruvallur, Poonamalli and Sriperumbudur.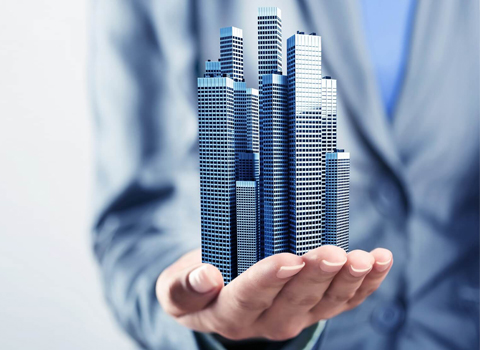 Our vision is to be the leading real estate service provider in the region and the preferred place of employment for real estate professionals. We consistently strive to develop collaborative partnerships, based on transparency and mutual trust, which serve to build enduring client relationships. As we expand, we are committed to these principles, which have served our company and clients through the years.
We are dedicated to achieving our vision by creating an energetic, positive, results-driven work environment focused on the investment and development of long-term relationships. We measure our success by the results delivered to clients. Our ethics are built on our commitment to offer superior customer service, combining an entrepreneurial flair and bespoke service of a fast-growing organisation.